3 Phase Power
Three Phase Electricity Installation
Fallon Solutions commercial electricians can upgrade your electrical systems, cabling and switchboard to convert your infrastructure to 3 phase power. Our experienced team will assess and design the best system for your businesses power requirements.
3 Phase Power Enquiry
Single phase to 3 phase electricity
Upgrading your electrical systems from single phase to 3 phase electricity can reduce the stress from large machinery, large ducted air conditioning units and workshop equipment. Three phase power provides a constant, reliable electricity source for high powered equipment or motors.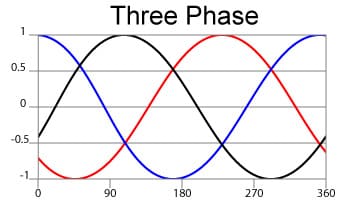 Three phase electrical service
Just like any other electrical system, 3 phase requires regular maintenance to ensure it works safely and efficiently. We can schedule periodic electrical servicing for your business during down times or between shifts to minimise disruption. Book your maintenance when it suits you and avoid breakdowns and loss of production or work.
3 phase voltage conversion
If you are setting up a new business, moving premises, upgrading your equipment or your existing system is not providing steady power for your machinery give our licenced commercial electricians a call on 1300 054 488 or complete our service request today.
ELECTRICAL FAQ