Ceiling Fan Installation
Ceiling fan installation and replacements
If it's hot, you're sticky, and the fan in your room just isn't cutting it. Not only is it uncomfortable to be too hot, but being in a stuffy room can actually make you sluggish.
A good ceiling fan can help cool down your room quickly and easily. Fallon Solutions offers professional installation of ceiling fans for homes and businesses in Brisbane, Logan Gold Coast, Sunshine Coast, Moreton Bay. We have a wide selection of fans to choose from so you can find the perfect one for your needs.
Our electricians can cater for all your ceiling fan installation needs including new wiring and fan, upgrading an existing fan, and adding a remote control or light. Beat the heat this summer and keep power bills down by cooling your home with an energy efficient ceiling fan.
Ceiling Fan Installation Enquiry
Professional fan fitting services
Our team have installed literally thousands of ceiling fans. We will ensure that your ceiling fan is located in the best position for maximum cooling. Our workmanship is 100% guaranteed providing peace of mind knowing you're dealing with a well established, reputable company.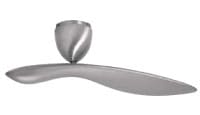 Fact - Did you know if the fan is rotating in the wrong direction, then the benefits a ceiling fan provides are seriously curtailed? Our electricians will explain how to use the fan, plus how to get the most out of it during summer and winter.
Caution - Installing a ceiling fan may seem like a simple job however it is illegal for an unlicensed person to install or wire any electrical appliance in Australia. Doing so could void your insurance and put your family at risk of electric shock.
Some of our popular ceiling fans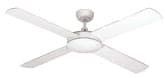 Fan - Airfusion Optima - White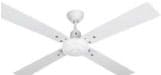 Fan - Airfusion Quest - White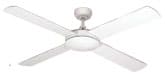 Fan - Concept - White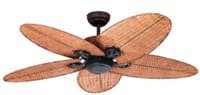 Fan - Fijian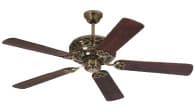 Fan - Grenada - Antique Brass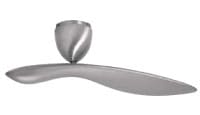 Fan - Sycamore - Brushed Aluminium
What makes a Hunter Pacific ceiling fan a great choice for outdoor areas?
Choosing a ceiling fan can be tricky, as there are lots of different brands and models to choose from. Our electrician Morris explains to homeowner Mick why a Hunter Pacific ceiling fan is a great choice to install in an outdoor space.
Benefits of installing ceiling fans
Ceiling fans have a number of benefits that make installing them in your home worthwhile:
Effective - a ceiling fan can make the room four degrees cooler.
Complimentary - ceiling fans are great for making your air conditioning unit more efficient, and for far less money than turning the thermostat on your air conditioner down.
Cheap to run - ceiling fans use very little electricity, making them extremely cost-efficient.
Good for the environment - because they use so little electricity, ceiling fans are great for the environment.
Great in the winter too - all you need to do to turn your ceiling fan from a wonderful cooling device to a superb heating device is to change the direction of rotation. For most fans, it is clockwise in summer and counter-clockwise in the winter.
Space-saving - because they go on the ceiling, ceiling fans don't take up valuable floor space like pedestal fans.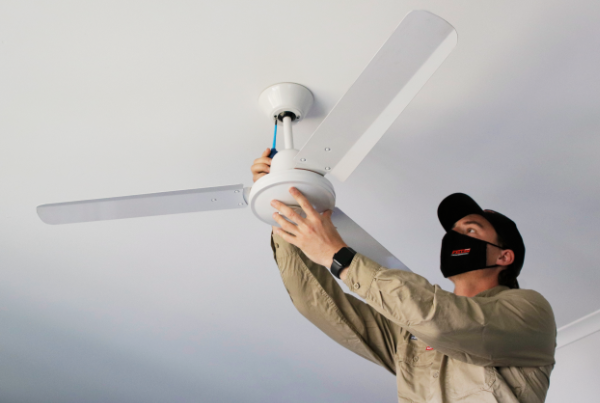 Supply and install Ceiling Fans
Fallon Solutions have a large number of accredited master electricians working across the wider Brisbane area and the Gold Coast, we can have your ceiling fan up and running in no time.
Fallon Solutions electrical team have made it easier to cool your home for less sooner. We supply a range of quality ceiling fans as well as providing expert installation and service. Contact us at 1300 054 488 or complete our service request today.
ELECTRICAL FAQ