Electrical Test and Tag
Are your test & tag requirements up to date?
It is a government requirement to ensure that your electrical equipment is tested and displays an electrical test tag. The Occupational Health and Safety (OH&S) legislation imposes a duty of care to provide a safe workplace for you and your employees.
If you fail to ensure that your organisation's electrical equipment is in a safe working order it can have negative consequences, not only can it result in fines, but it can pose potential harm to persons using the equipment.
Test and Tag Enquiry
What is Test and Tag?
To ensure you have a safe workplace, carrying out testing and tagging will make sure your tools, leads and appliances are tested for an electrical fault on a regular basis and give peace of mind to your employees and contractors that are using the equipment.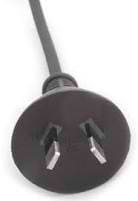 Fallon Solutions electrical testing and tagging services
Fallon Solutions have a team of licensed master electricians who are trained and qualified to carry out all electrical testing services including test and tagging in accordance with the relevant government electrical safety legislation. Fallon Solutions have over 60 vehicles on the road so you can be assured that the work will be carried out in a timely, cost-effective, and professional manner.
How will a safety inspector know that the testing and tagging has been carried out?
Fallon Solutions attach a durable tag after inspecting and testing the equipment to clearly show the test date, as well as the next scheduled test and inspection date.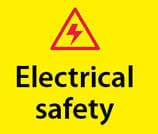 How often do I need to test and tag my equipment?
Intervals for testing are determined by consulting the Electrical Safety Regulation 2002 and AS/NZS 3760.
Fallon Solutions administration and service support team can also set up regular monitoring programs for your business to ensure you stay compliant with legislation timeframes for the testing and tagging of equipment. The servicing can be booked ahead to give your company peace of mind that your business is complying with regulations.
More information on testing and tagging intervals for your industry can be found on the Work Safe website here - worksafe.qld.gov.au
Your local test and tag specialists
Ensure your workplace is safe and compliant, book your next test and tag service with our experienced electrical team on 1300 054 488 or complete our service request form today.
Our test & tag team service Brisbane, Ipswich, the Gold Coast, Moreton Bay, and Logan areas.
ELECTRICAL FAQ