2019 Mitsubishi Electric Winter Air Conditioner Deal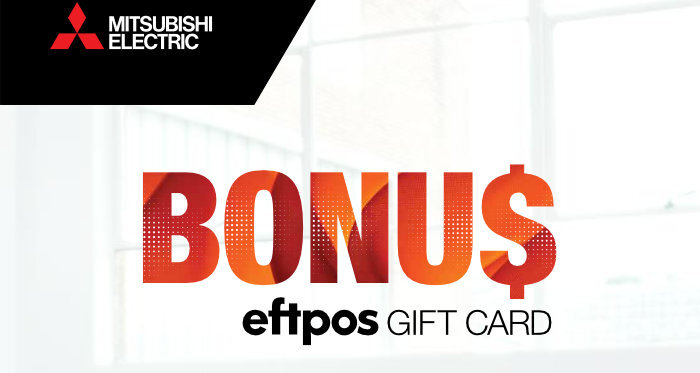 Published: April 16, 2019 Last Updated: March 16, 2022
Mitsubishi Electric has launched its amazing 2019 Winter Gift Card Campaign. This great offer means if you purchase an eligible split or ducted air conditioner system from Mitsubishi Electric from 1 April to 31 July 2019 you could qualify for a Bonus EFTPOS Gift Card to the value of $400.
The end of summer up might not seem like the ideal time to install or upgrade your air conditioner but deals like this make it more cost-effective than at any other time of year.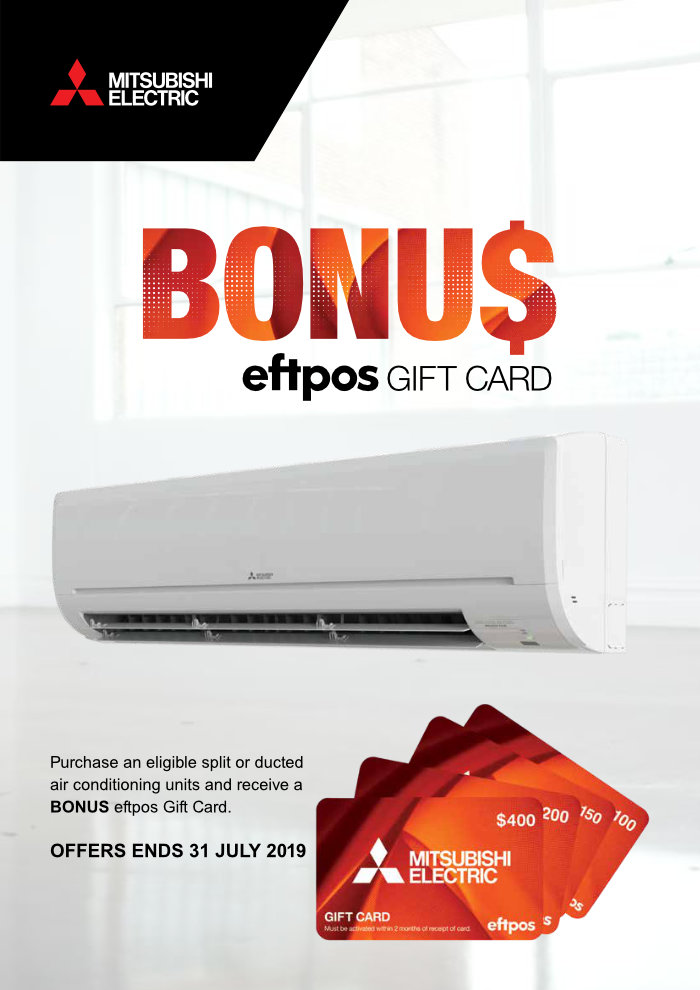 How to claim your Mitsubishi Bonus EFTPOS Card?
The claim process to get this great air conditioner deal is really simple:
Purchase an eligible Mitsubishi air con during the offer period - We can help with this step take a look at our Mitsubishi Air Conditioner range .
Pay for in full and record the serial number
Scan or photograph the receipt
Validate...
If valid, wait for the mail.
Step 7 (not part of the Mitsubishi deal but just as important) contact Fallon Solutions to arrange your air conditioner installation .
Tips for a smooth aircon deal claim
To make sure you don't miss out keep these recommendations in mind when carrying out your aircon deal claim.
Eligible air conditioner models

Which air conditioner is right for you?
Don't know your MSZ-AP/GL 71KIT split system from your PEA-RP140 GAAV/GAAYKIT ducted aircon? Don't worry, we can help. Choosing a reverse cycle air conditioner that is the right size and style for the space you want to cool and heat can be tricky. Our air conditioning technicians have years of experience installing aircons in homes just like yours, we can provide expert advice to make sure the aircon you decide on will provide an economic and efficient climate control solution for your home.
Contact Fallon Solutions at 1300 762 260 or complete our air conditioner booking request form today.