Have you considered upgrading your light switches?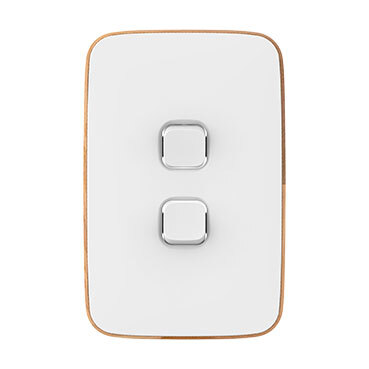 Published: June 15, 2021 Last Updated: June 23, 2021
Brighten up your home with Clipsal Iconic light switches
Light switches are often left out of interior design plans as they were once thought of being a functional, but often unstylish, necessity. In the past, the standard light switch was just that, standard. However, new style and functionality developments from premium electrical component producers like Clipsal have provided homeowners with sleek new options for the humble light switch or power point.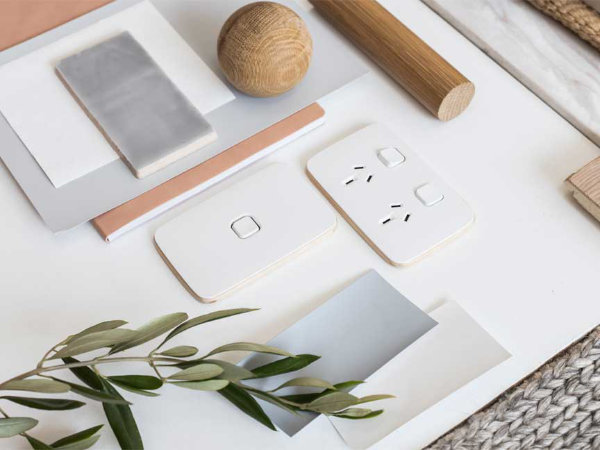 Clipsal Iconic electrical switch features
Not only does the new Clipsal Iconic range take your home decor and lighting to the next level, but the updated switch also offers a whole new range of customisable functions which include:
Dimming feature - push-button or rotary dimmers
LED indicator lights
Night Walk sensor lights - integrated motion activated night light
USB & USB C charging points
Pictogram rockers - for easy identification of which switch does what including icons for the: fan, light, heat, fridge, sensor, microwave, aircon, alarm, kitchen, lounge, and more.
Network options - Iconic supports a range of network connectivity and AV connectors including HDMI sockets, audio cable entry plates and more.
ControlLink - lights can be switched on/off or dimmed from mulitple locations.
Fan controller
Horizontal or vertical light swich plate options
Cooker switch
USB & power outlet combinations
Home automation controls with C-Bus integration - control lights, timers, home scene, shutters or blinds, fans and more.
Your new Clipsal Iconic light switches can be paired with matching power points to offer a seamless style throughout your home. The range covers a selection of designs complete with easily identifiable switch icons, multi power points, USB charging stations, and so much more.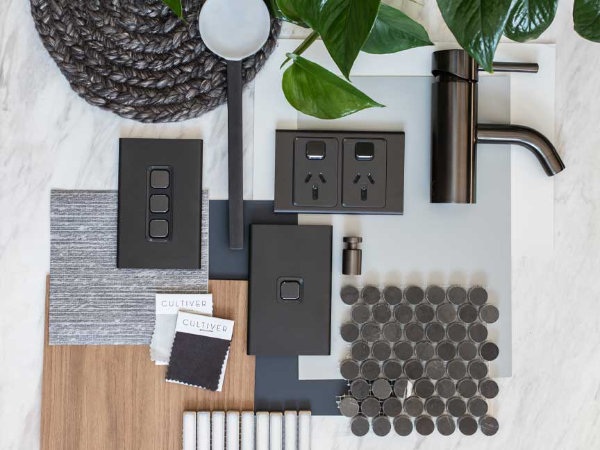 Fully customizable light switch design
The Clipsal Iconic provides an exclusive, electrically safe interchangeable grid that offers a selection of 10 different skin designs which can be easily swapped using the clip-on and clip-off system. Simply click off one style and click on your new look.
The completely tailorable functions offer interior designers and homeowners the ability to change switches without professional assistance. Once the revolutionary Clipsal switch system is installed by your electrician you are free to safely update the style at any time.
Clipsal's clever functionallity with a range of smart, connected products and innovative technology provides the perfect platform for future applications. The Iconic range affords a selection of 40 mechanisms which can be used in the range of 1 to 6-gang grids.
Clipsal: Build your Iconic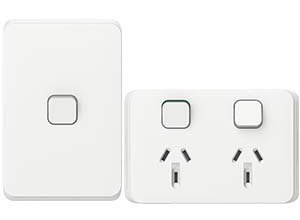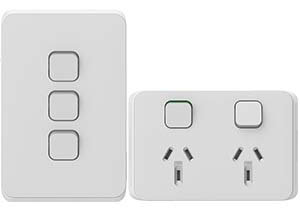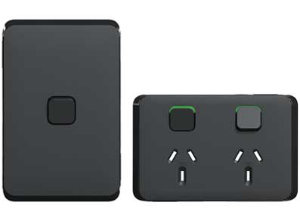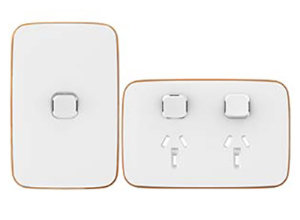 If you're interested in upgrading your light switches and power points to the new, stylish Clipsal Iconic range speak to Fallon Solutions electrical team at 1300 762 260 or book using our quick online electrician booking request today.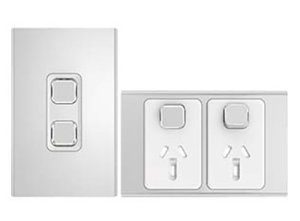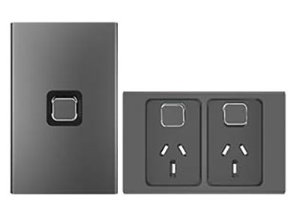 Discover the features of Clipsal light switches video
Take a look at our electrician's review of the benefits of the Clipsal Iconic and Saturn range of light switches here -