The essential storm season prep you need to do now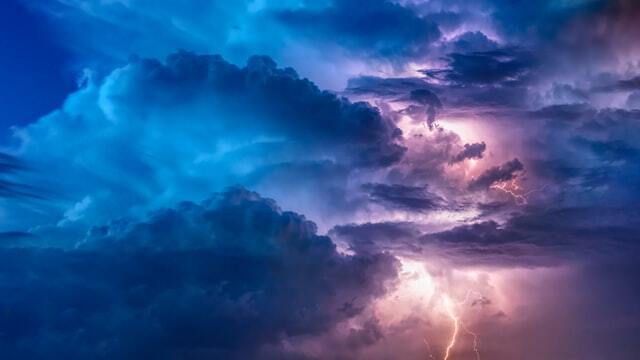 Published: September 29, 2021 Last Updated: October 17, 2021
If it keeps raining in the next weeks are your home's stormwater drains and guttering going to be able to cope? Are you confident that your home will remain watertight and any rain will quickly wash away off your roof and into the drains?
The trouble with having long stretches of dry weather like we often do in SEQ over winter is that your home stormwater management systems can develop hidden issues. These problems can affect any area of this process from the roof, guttering, or downpipes to the stormwater drains, and the first sign of an issue could not appear until the rain starts tipping down.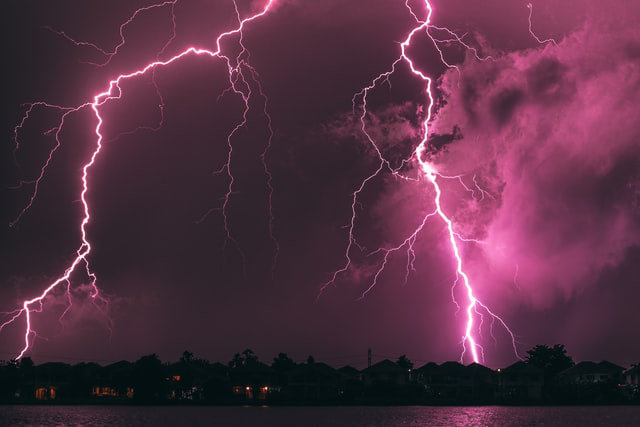 Wet summer 2021 predicted
The Bureau of Meteorology is predicting a wet end to 2021 with the October to December quarter to receive above-average rainfall. And with the summer storms stretching on until Feb/March if you haven't thought about ensuring your home is storm ready since last summer now would be a good time to make sure your home is ready for the deluge.
Essential storm season prep
Getting your home and family prepared for the storm season helps prevent damages and ensures your family stays safe during thunderstorms.
Clear gutters and downpipes
Trim branches from over the roof or near power lines
Ensure stormwater drains are running freely
Carry out repairs to any damaged areas of roofing or gutters
Clear away toys and garden equipment from the yard and secure outdoor furniture in the event of a storm or strong winds.
Make sure your home and contents insurance is up to date and covers all eventualities.
Speak to your electrician about installing surge protection in your home to protect your appliances and electrical equipment. (more on this below)
Put together an emergency and evacuation plan to make sure all your family members know what to do in the event of an emergency. The QLD Governments Get Ready initiative has an easy to use plan that you can complete and download here - getready.qld.gov.au
Pack an emergency kit so if you need to evacuate in a hurry or you get cut off you have all essentials to hand. Find out what you should include in your emergency kit here - getready.qld.gov.au
Find out how to turn off the mains water, gas, and electricity supply to your home.
Why is surge protection so important?
Lightning strikes or power surges from things like fallen power lines during storms can put all your home appliances at risk of damage. Which appliances are in danger during a power surge? Any appliance plugged into or connected via a hardwired circuit. This includes everything from the oven, cooktop, and washing machine to your laptop or electric hot water system.
A significant power could mean you'll need to replace all the appliances in your home after a storm. To help prevent this problem your electrician can fit a small surge arrestor device into your electrical switchboard which will divert power spikes before they enter your home electrical circuits.
Find out more about electrical surge diverters installation - Surge Diverter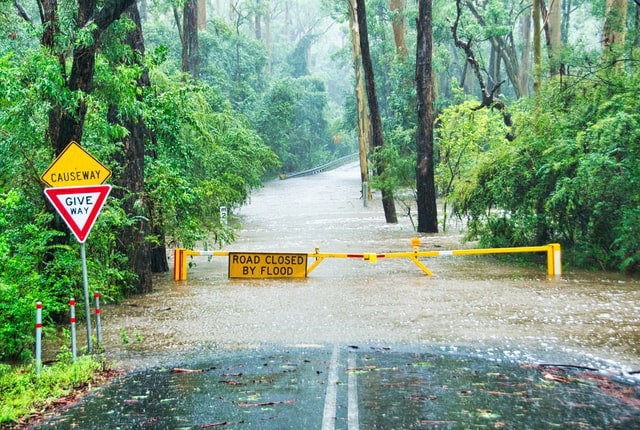 Preparing your drains for heavy rain
As we mentioned above clearing your drains and gutters is essential to allow rainwater to quickly move away from your home. If these systems become blocked, even partially, your home can risk flooding and water damage even with moderate amounts of rainfall.
To get your drainage system ready for the upcoming periods of heavy rainfall:
Clear the roof and gutters of leaves and garden debris.
Move pot plants, dirt or garden rubble from stormwater drain grates and downpipe bases
Get stormwater drains professionally cleared by your plumber or drainage specialist to remove blockages like tree roots or debris buildup.
Reattach or repair any areas of damaged guttering to avoid rainwater backing up into the roof void or walls.
Ensure stormwater soak pits (rubble pits) are working effectively and draining freely.
If you need help getting your stormwater drain systems ready for summer contact Fallon Solutions drainage solution specialists today.
Helpful summer storm resources
Interested in finding out if there's a storm on the way? BOM has a Thunderstorm Tracker which can give you a heads up when there's a potentially damaging storm in your area. Take a look here - bom.gov.au
Check for the current weather warnings throughout Queensland - bom.gov.au
Find out more about getting your home and family storm ready here - getready.qld.gov.au