Safety risk posed by wrongly installed home gas pipes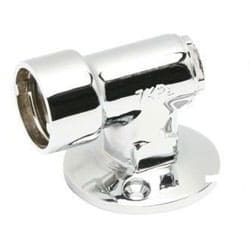 Published: August 31, 2017 Last Updated: March 15, 2022
A recent investigation by ABC News uncovered many 'at risk' home gas systems due to incorrectly installed gas pipes.
The yellow multi-layer gas pipes pose a risk when they are installed outside the home without adequate cover or UV protection. The pipes in question can degrade, potentially within years, when exposed to UV light.
If the pipes break down and a gas leak develops, even small sources of ignition could cause an explosion or fire.
The issue is thought to be mainly in homes across New South Wales and Victoria, however, homes in other states may be affected as well.
The yellow gas pipes can be used safely inside the building, and outside if well covered with the required UV light protection.
Authorities encouraged homeowners throughout the country to check the gas work around the exterior of their homes for uncovered yellow gas pipes and to speak to their plumber or gas fitter if discovered.
Read the full ABC news article here - abc.net.au/news