Solve your home charging problems with USB charger outlets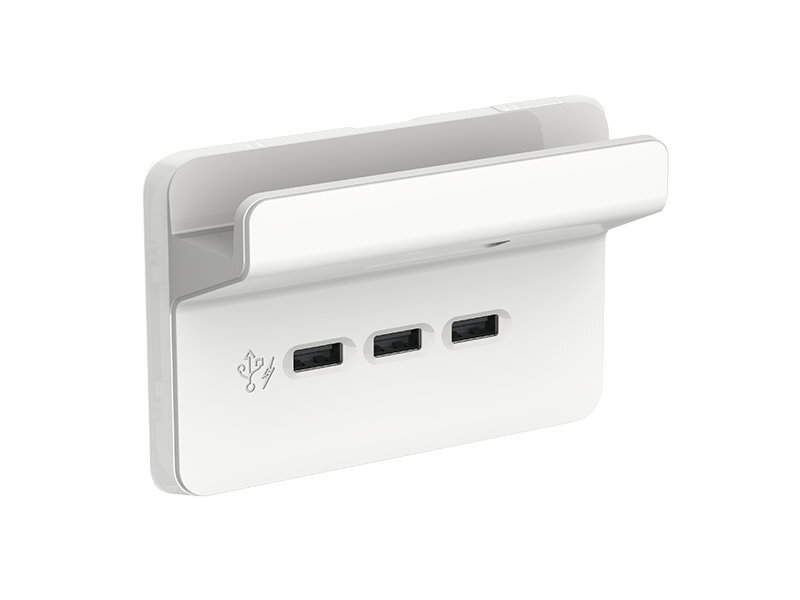 Published: September 13, 2021 Last Updated: September 13, 2021
Does your home struggle with a mass of tangled charging cords? Is it a battle to find a spare power point to charge your phone each night? USB charging outlets from leading brands like Clipsal offer a stylish, convenient solution to this annoying device charging problem.
Power outlet brands offer a huge range power point and USB Type A and USB Type C charging options enabling your old GPOs to be updated to accommodate the modern electrical supply requirements of your home. These smart new electrical outlets remove the need for power boards or double adaptors, making it easy to charge up whenever and where ever you need to.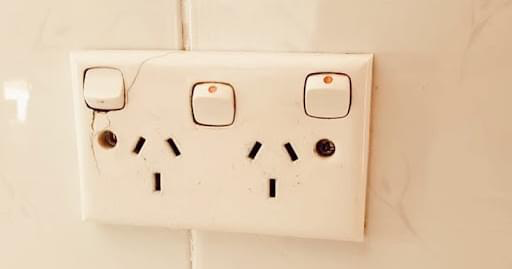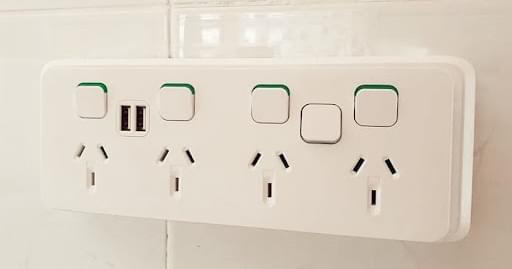 What are the benefits of installing USB charging points?
USB charging points:
Offer faster charging for speedy power-ups
Comply with the relevant Australian electrical standards
Use less power on standby
Safe reduced risk of fire or damage to your device
The Clipsal USB charger range includes a triple charging mechanism with a custom horizontal shelf ideal for 2 phones or a tablet, helping to keep clutter off benchtops and charging devices safely out of the way.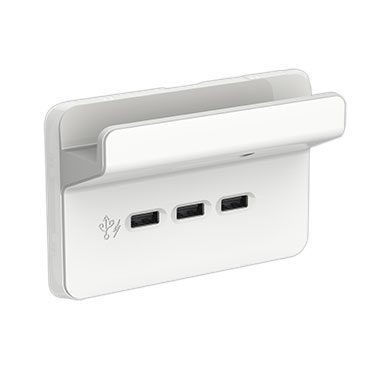 These wall sockets allow you to charge anything that uses a USB-A or a USB-C power connection providing a space-saving, practical charging alternative to traditional electrical sockets. Charge your:
Phone
Tablet or e-reader
Digital camera
Cordless headphones
Smartwatch and fitness trackers
Hearing aids
MP3 players
and more
If you want to add more power points or want to upgrade your existing electrical outlets, installing USB charging points can boost your power access significantly through the home. For instance, an existing single power point can be swapped out for a double power point with two USB charger points, providing 4 times the power access.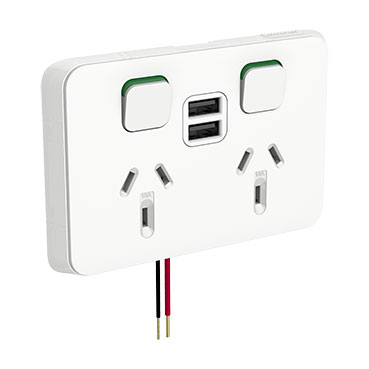 USB charging outlet advice & installation
Our experienced electrical team can provide you with specialist recommendations to upgrade the electrical outlets throughout your home with modern stylish alternatives for every application and location. Our electricians can take care of the installation of top quality outlets from leading brands such as Clipsal.