Solar Power Brisbane Northside
In need of solar help on Brisbane Northside?
Fallon Solutions are one of the most trusted and well-known companies across Brisbane Northside, with years of experience when it comes to installations and repairs for both solar panels and solar inverters. We understand the importance of the right solar system for your needs, and that it is working correctly once it is installed, so we offer a comprehensive range of options to suit your needs. Get in contact to find out more now!
Speak to a Solar Brisbane Northside specialist
The solar experts you can rely on north of Brisbane
When it comes to solar systems, the team at Fallon Solutions have years of industry experience, knowledge and qualifications. This allows us to provide a reliable service to every customer we assist, establishing us as a reputable and proven solar company to the Brisbane Northside area. No matter the job size or requirements, our technicians can assist promptly and professionally, ensuring every task is completed to the utmost standard. The services our Clean Energy Council accredited, subcontracted technicians provide include:
And so much more! Chat to our friendly team members today on 1300 054 488 for more information.
Solar for North Brisbane homes and businesses
Although a lot of people don't know it, solar can be used for both residential and commercial buildings. At Fallon Solutions, we understand that Brisbane Northside homes and workplaces have different requirements when it comes to solar, ensuring we offer solutions to suit your exact needs. We install and repair systems of all shapes and services, allowing us to provide top quality service every job we complete.
Why choose solar on Brisbane Northside?
There are a huge range of positive reasons to choose solar for your home or workplace on Brisbane Northside, including:
Cost effective as you are utilising renewable energy.
Reducing your carbon footprint.
Quiet and relatively low maintenance.
Can make your home more appealing if you are considering placing it on the market.
And that is just the beginning! Speak to our solar experts to find out the benefits that solar can offer to you today.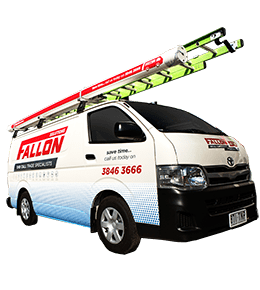 The local Brisbane North solar experts
If you would like some further information regarding solar on Brisbane Northside, or would like to speak to one of our friendly team members regarding any other services we can provide in your area, give Fallon Solutions a call today on 1300 054 488 or complete an online contact form . We are the local solar experts you can trust, so get in contact now.
We can help with your Solar Power issues in Brisbane North.