Solar Power Logan
Your local solar experts across Logan
If you are in need of a solar team that has both experience and skill when it comes to solar, then Fallon Solutions are the company you need. From installations to repairs to servicing and almost anything else your solar system may need, our solar electricians know what to do and how to do it in the most effective and efficient way possible to suit almost any budget. Get in contact now to find out how we can help you with all your solar needs!
Solar Logan Enquiry
Solar power systems Logan
We understand that every home is different, so not every home or office needs the same system, which is why the experienced solar electricians at Fallon Solutions offer a huge range of solar system services to suit almost everyone. Every solar system we install is placed in the way our customers want to meet differing needs. We ensure we cover all the necessities when it comes to all solar options, so you don't have to go to different companies every time you have a solar problem or question.
Industry leading solar panels Logan
If you are thinking about a more eco-friendly option for your energy usage in Logan, solar panels are a great choice and something that Fallon Solutions are specialists in. Our team have years of industry experience and knowledge when it comes to solar, ensuring we can offer our customers the best options to suit almost any budget. We use brands and equipment that are both great quality and well-known, allowing us to provide service of the highest standards every time.
Extensive solar installation options in Logan
If you are searching for a huge range of solar installation solutions in Logan, the Fallon Solutions team are the ones to call. Whether you're looking to reduce your carbon footprint, lower your carbon emissions, save some money or get off the grid, our solar installers can help. Our local team of Clean Energy Council (CEC) accredited Master Electricians and approved CEC qualified solar installation sub-contractors, which ensures that your installation will be professionally completed in a compliant and competent way.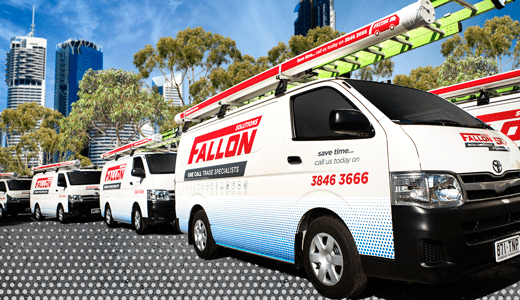 The Logan solar specialists you can rely on
If you have any queries regarding any of the solar services we provide to the Logan area, or would like to speak to one of our friendly staff members regarding any other services we provide, call Fallon Solutions today on 1300 054 488 or complete an online contact us form. We specialise in a huge range of options for your Logan home and business, so get in contact now!
Our Logan Solar electricians service all areas of the city and surrounding suburbs including:
We can help with your solar issues in Logan.