Solar Inverter Installation
Professional solar inverter installation services
Fallon Solutions solar electricians offer complete solar inverter installation services throughout Brisbane and the Gold Coast. We utilise top quality, reliable solar inverters from proven leading solar brands including Sungrow, ABB/Fimer and Fronius to ensure we provide a long lasting solution for your solar system . Our team can install inverters for residential or commercial solar power systems, large and small.
Solar Inverter Enquiry

Quality solar inverter brands
The most vital part of any solar system as all of the power goes through the solar inverter. It's very important to get this part right as it can affect the efficiency of the whole system. Reliability is the most important feature to look for because these can be the first things to break down, so it's important to get a good one.
We have done our research and selected only three quality brands to choose from.
Sungrow
Sungrow is a leading PV power company that develops and provides clean energy solutions across the world. Sungrow PV inverters come in a large range of sizes and offer an efficiency of over 99%.
ABB/Fimer
ABB/Fimer inverters are known around the globe, as Fimer has been working with inverter technology since the early 1980's. This ensures extensive industry knowledge goes into their products, which in turn produces top quality options.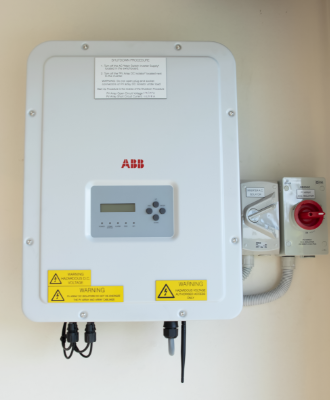 Fronius
Fronius are innovation and technology leaders when it comes to renewable energy solutions, with solar inverters being no exception. Their products are of the highest quality and work well in the Australia environment too.
All three of these inverters are a good option for your solar power system.
Important note

All work on your solar power system, other than to locate, mount and fix in place solar electrical equipment, including PV panels, must be carried out by a licenced electrician.

More information on this here - Solar power systems - what you can and can't do
Your local solar inverter installation specialists Brisbane & Gold Coast
Call today to arrange a free consultation at your premises on 1300 054 488 or fill in an online solar inverter enquiry form and one of our friendly team will contact you.