Daikin SkyAir
Daikin light commercial air conditioning solutions
We are Daikin Authorised Dealers: what does that mean?

Daikin air conditioners are only available through the Daikin Dealer Network. Daikin believes that superior experience, technical know-how, and product knowledge can't be found at most appliance retailers; so for this reason, they sell through a network of qualified dealers. These Dealers will not only help you decide on the best Daikin air conditioner for your needs but will professionally install it for you as well.

10 good reasons to choose a Daikin Specialist Dealer:

Daikin - Why use a Daikin Specialist Dealer? (1703 KB)

Fallon Solutions have been a Daikin Authorised Dealer for many years and being one of the largest in Brisbane means we can pass on some pretty good savings.

More information on Daikin air conditioning
The Daikin SkyAir light commercial air conditioner range offers practical and versatile climate control solutions for businesses. The split system and ducted aircon range are ideal for smaller commercial spaces such as offices, shops, and restaurants. Fallon Solutions can take care of the installation, repairs, and routine maintenance of the full Daikin SkyAir range throughout Brisbane, Logan, Ipswich, the Sunshine Coast, and the Gold Coast.
Daikin Air Conditioning Enquiry
Daikin commercial air conditioner range
Daikin's SkyAir range offers a selection of split system and ducted air conditioners perfect for a huge selection of commercial applications. For professional advice on which aircon system would work best for your workplace speak to our Daikin specialists.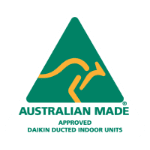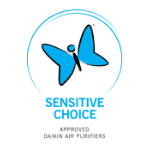 Daikin SkyAir Slim-Line Ducted Aircon
Designed to fit in narrow ceiling spaces or under the floor, this Daikin ducted aircon system is ideal for light commercial properties or medium-density apartments. Features include:
Flexible zoning options
Energy efficient operation - exceeds the MEPS requirements
Discreet climate control for the whole building
Easy to use controller with timers, quick cool/heat mode, and temperature control at your fingertips
Control remotely using Daikin SkyAir or Airbase apps
Compact and lightweight indoor unit
Daikin SkyAir wall mounted split system
These versatile reverse cycle split system air conditioners offer easy installation and increased flexibility for use in a variety of applications from hotel rooms to individual offices. Features include:
5.0kW to 10.0kW options
Powerful operation with longer airflow for increased comfort
Up to 50℃ operation range for effective cooling on even the hottest summer days
Compact, space saving outdoor unit ideal for properties with limited outdoor areas
Simple installation for minimal disruption to your business operations
Auto airflow rate matches load level ensuring optimum comfort all day and night
Daikin SkyAir ceiling suspended split system
Perfect for installation where wall space is at a premium, the Daikin ceiling suspended split systems offer advanced cooling for larger spaces. Features include:
Can be used effectively to ceiling heights of 4.3m.
Wide-angle louvre.
Verticle auto swing function.
Demand control function helps keep operating costs down.
Quick start function for cooling or heating your workplace fast before workers or customers arrive.
5.0kW to 14.0kW size options.
Daikin SkyAir cassette air conditioners
Featuring the signature Daikin round airflow design, the Round Flow Cassette and the discrete Fully Flat Cassette design these air conditioners offer stylish and versatile heating and cooling for advanced staff and customer comfort.
Premium inverter option offers increased energy efficiency.
5.0kw to 14.0kW size options for installation in small to large spaces.
Antibacterial air filter to maintain clean air throughout your workplace.
Optional presence and floor temperature sensors for the ultimate in comfort and efficiency.
Auto draft prevention in heating mode.
High ceiling application - delivering air conditioned comfort all the way to the floor.
Daikin Airbase mobile control app
The Daikin Airbase app, used in conjunction with the Daikin wireless LAN adaptor, allows you to easily control your air conditioning from anywhere using your smartphone or tablet. Turn the aircon on or off, adjust the temperature of the room, or troubleshoot errors with ease using the Daikin Airbase app.
Find out more about the complete Daikin SkyAir light commercial air conditioning range here - Daikin SkyAir Brochure
Your trusted local Daikin air conditioning specialists
For all your light commercial air conditioning needs throughout Brisbane, Sunshine Coast, Logan, Ipswich, and the Gold Coast speak to the Daikin specialists at Fallon Solutions at 1300 054 488 or complete our quick online Daikin air conditioning service request form today.
AIR CONDITIONING FAQ