Daikin Air Conditioners
Local Daikin Dealer aircon supply, installation & servicing
We are Daikin Authorised Dealers: what does that mean?

Daikin air conditioners are only available through the Daikin Dealer Network. Daikin believes that superior experience, technical know-how, and product knowledge can't be found at most appliance retailers; so for this reason, they sell through a network of qualified dealers. These Dealers will not only help you decide on the best Daikin air conditioner for your needs but will professionally install it for you as well.

10 good reasons to choose a Daikin Specialist Dealer:

Daikin - Why use a Daikin Specialist Dealer? (1703 KB)

Fallon Solutions have been a Daikin Authorised Dealer for many years and being one of the largest in Brisbane means we can pass on some pretty good savings.

More information on Daikin air conditioning
Fallon Solutions is your local authorised specialist Daikin Dealer servicing Brisbane and most of South East Queensland. This means that our team of qualified air conditioning technicians are able to supply, install, service and carry out repairs to your Daikin air conditioning unit in accordance with the Daikin manufactures guidelines. Daikin air conditioners are only available from accredited specialist Daikin dealers such as Fallon Solutions.
For top quality, energy efficient climate control trust Daikin. Book your Daikin service with Fallon Solutions today.
Daikin Air Conditioning Enquiry
A Daikin aircon for any space
Daikin is backed by more than 80 years experience and has spent billions of dollars on research and development to bring you products that are energy efficient, quiet when operational, reliable and easy to use. Daikin air conditioners offer a wide product range that is suitable for a host of applications such as high rise, hospitals, hotels and even the home.
Fallon Solutions can advise you on the right sized Daikin air conditioner for your requirements, carry out the installation and show you how to operate the unit.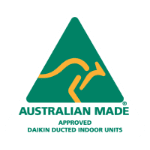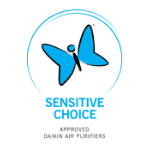 Why install Daikin air conditioning?
Daikin uses advanced technology that includes some innovative and patented features that are designed to make the air conditioners more energy efficient, quieter and more reliable. An easy-to-operate remote control and a range of user-friendly programmable settings help to ensure the temperature in your home is just the way you like it.

10 Good Reasons to buy Daikin (1237 KB)

Daikin - Why use a Daikin Specialist Dealer? (1703 KB)
We can supply, install, and service the full range of Daikin products including:
Daikin - the energy efficient air conditioning option
Many Daikin air conditioning units have received the Top Energy Saver Award, an award system created by governments to recognise the most efficient star-rated products on the market. This is because Daikin invests heavily in research and development to continuously improve the energy efficiencies of all their air conditioning units. Some of these improvements have been proprietary inverter technology, intelligent eye sensors, and computer designed air surfaces.
The benefits of smart air conditioning - video
Have you ever forgotten to turn off your air conditioner before leaving the house? It happens to all of us. With a smart air conditioner, this won't be a problem anymore, as you can control the settings of your air conditioning unit remotely. Mick speaks to Fallon Solutions air conditioning technician Brendan about the advantages of installing smart air conditioning.
Your local Daikin specialist dealers
If you would like to find out more about Daikin air conditioning give the team at Fallon Solutions a call on 1300 054 488. We are Daikin Specialist Dealers and have been providing a range of air conditioning services in the Brisbane, Gold Coast, Logan, Sunshine Coast, and Ipswich areas for over 40 years. We will work out the most energy efficient, effective climate control solution for your home or business.
Looking for a Daikin operation manual? Air Conditioner Manuals
We also service & install these top aircon brands:
AIR CONDITIONING FAQ