Intercom Systems
Commercial & home intercom system specialists
Fallon Solutions experienced security team offer complete intercom system installation, repair and servicing for homes and businesses across Brisbane. We utilise a wide range of top quality, reliable intercom brands to offer a security option for every property, large and small. With wired and wireless models, audio and video options, gate or front door station and many more variable we're sure to find the perfect solution for your business or home security needs.
Intercom Installation Enquiry
What is an intercom?
An intercom is a two way communication system which allows you to speak, or speak and see for video systems, to someone before permitting them access to your property. Alternatively, intercoms can provide an inter-building communication system allowing family members or staff to speak to people in other areas of the building.
Intercoms can be paired with access control systems using an electric door strike to allow residents to open a door or gate remotely.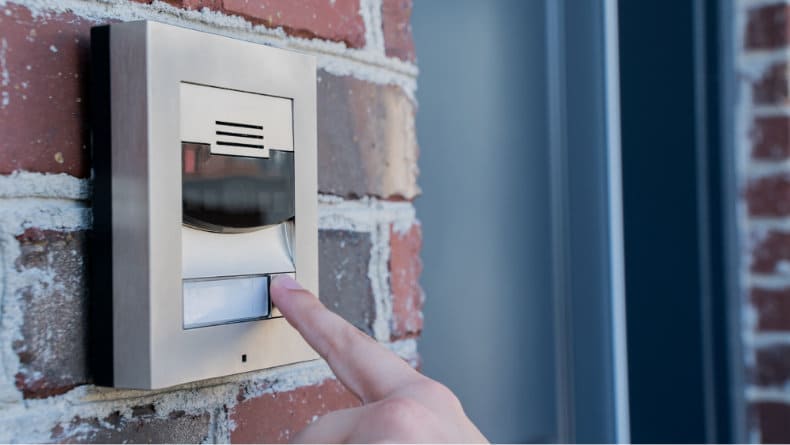 What type of intercom systems are available?
Voice intercoms - These audio-only intercoms feature voice communication. These are the original type of intercom popularly used through the early 90s. This style often features single access control and can often be associated with the apartment-style 'buzzer'.
Video intercoms - Video intercom systems followed shortly after voice intercommunication, allowing the host to clearly view and confirm who is at the other end. Traditionally these intercoms were wired, however, as the technology has evolved these are often now wireless. Both black and white and colour options are available.
IP / Wifi intercoms - Wifi intercoms are just that. Wireless intercoms allowing extended range without running cables. These generally require a wifi network and depending on your required range of intercom a router with a high gain antenna.
GSM / 4G / Mobile phone network intercom - These intercoms run entirely wirelessly, they achieve this by using your mobile phone, utilizing the 4G or mobile phone network. This allows you to view who is at your door and allow access if needed from anywhere using your mobile phone data connection. This is style is often used to see who's at your house while you aren't home and to give the impression that you are.
Wired intercom & access - These intercoms are still used as a means of increased security. Often used in corporate or secure compound environments where the wireless network may present a security risk.
Intercom systems have a huge variety of different applications including home security , multi-storey building security, schools, and commercial use.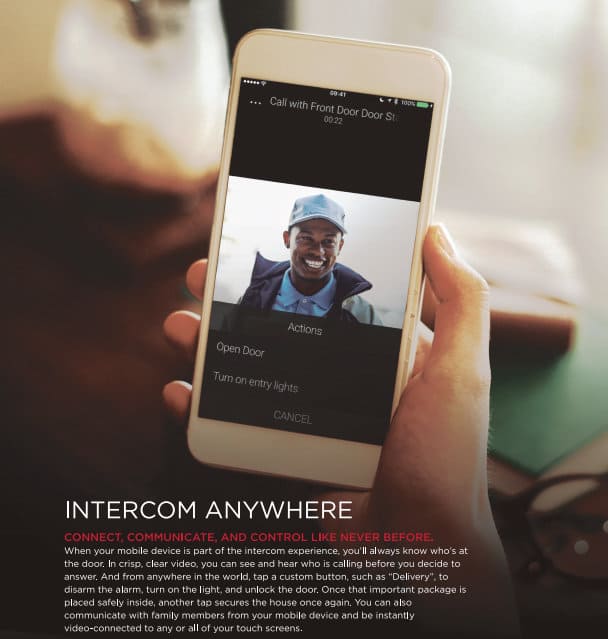 Intercom benefits & access control
It's no surprise that home security is important these days, especially in some of Brisbane's more built-up areas. A video intercom doorbell installation can give you peace of mind knowing that your property is secure and monitored from thieves and unwanted guests.
Most modern intercoms can be paired with some manner of access control. Home or office intercom access control can be configured in a variety of ways to allow access for gates and doors using an electronic or magnetic lock.
Professional intercoms Brisbane
Contact our team to find an intercom solution which is right for your home, business, or commercial property at 1300 054 488 or complete our online intercom installation quote request form today.