TV Antenna Services
Commercial Antenna and TV reception services
Fallon Solutions offers a one call solution to all your commercial antenna and TV reception issues. Our experienced antenna team includes experts in all aspects of digital television reception. Small office applications to large hotel, hospital or multi storey apartment buildings, no job is too big or too small.
TV Antenna Service Enquiry
Fallon Solutions experts in Antenna Installation .
Our Government endorsed TV antenna installers can cater for domestic, commercial and satelite television and antenna needs. Fallon Solutions antenna technicians receive regular industry training to ensure we are up to date with the latest technology and industry practices to ensure we offer you the latest and the best in antenna and television reception service.
We can help you with all of these commercial antenna services:
Digital antenna upgrades
Digital TV antenna
Digital antenna installations
Analogue TV antenna upgrades
TV aerial installation
Digital decoders
Digital set top boxes
Signal amplifiers
Extra TV points
New phone points
Reception problems fixed
Installation of plasma TVs
Installation of LCD TVs
Tuning of TV
Tuning of video recorders
Tuning of DVD players
Tuning of amplifiers
Set up of PVR
Surround sound setup
In-house video distribution
SBS reception
Briz 31 reception
Masthead and distribution
Amplifier and signal boosters
In home movie systems
Fault finding
Multi room audio distribution
If the service you require is not listed here give our team a call we are sure to offer a solution.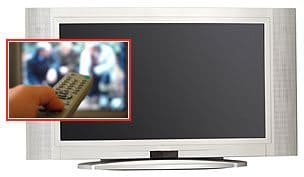 We provide a range of commercial antenna solutions for many applications. Some of our existing commercial clients include:
Real estate agents
Body corporates
Hotels
Motels
Clubs
Apartment complexes
Jails
High rise buildings
Government departments