Samsung Ducted Air Conditioning
Need a Samsung ducted air conditioning specialist?
Then look no further than Fallon Solutions, your one-stop-shop when it comes to all your Samsung ducted aircon needs. Whether you are looking at upgrading your current system, need a few repairs completed or are after a whole new ducted aircon system, our qualified and knowledgeable technicians can assist every step of the way. From supply to installation to after care, our skilled team can provide the most practical solutions for all you air conditioning needs. Get in contact to find out how we can help today!
Samsung Air Conditioning Enquiry
Complete Samsung ducted aircon supply & installation services
At Fallon Solutions, we understand the importance of having a properly working air conditioning system that offers a comfortable environment whenever you need it. This is why we proudly provide both the supply and installation of Samsung ducted aircons to homes and workplaces all year round. With a ducted system like Samsung offering an ideal, all-in-one solution for homes and businesses in the Australian climate, we thought that we should offer the same, which is why we provide a comprehensive range of Samsung aircon services for various types and sizes of system.
Is ducted air conditioning right for your home?
Qualified and skilled Samsung air conditioning technicians
The team at Fallon Solutions are all fully qualified, trained and licenced, with years of industry experience and hands-on knowledge. All our Samsung ducted air conditioning technicians complete regular training and professional development, ensuring they remain up-to-date with all the updates and changes within the air conditioning industry. This offers you peace of mind that you are receiving the best service around, and we take great pride in our high job satisfaction rates when it comes to Samsung ducted aircon services.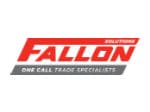 Why use Fallon Solutions for your Samsung ducted aircon?
When it comes to choosing an air conditioner that is right for you, your family or your workplace, there are so many options to choose from and the decision can be quite overwhelming. At Fallon Solutions, our team of trained aircon technicians can offer recommendations when it comes to the best Samsung ducted air conditioning system for your needs. Once you have decided the most suitable model for you, we ensure that your system is set up correctly, located in the most efficient positions and working most effectively for your space. With the Samsung's sleek design and low profile, it can be placed in many areas around your home or office, offering a range of possibilities when it comes to system configuration and unobtrusive airflow.

Fallon Solutions provide an extensive range of reliable and professional services to satisfy all your ducted air conditioning needs. We have a trained team of licensed and qualified staff available and ready to assist with your requirements, whether your Samsung ducted air conditioner needs ongoing service, maintenance or you are wanting a whole new system to be installed. Contact our team on 1300 054 488 or complete our booking request form today.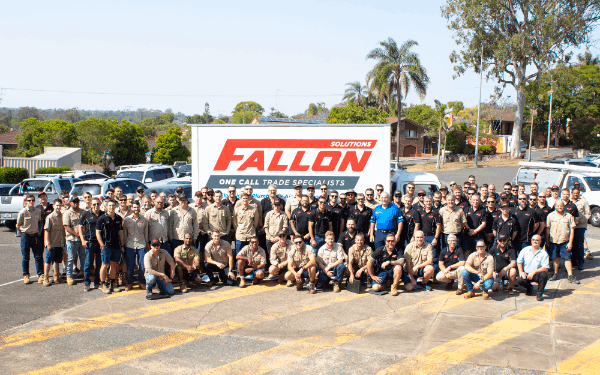 We also install and service other major brands of ducted aircons
We also supply, install and service all the major brands of ducted air conditioning systems. Some of the main brands we service are:
AIR CONDITIONING FAQ