Panasonic Air Conditioners
Panasonic repairs and installation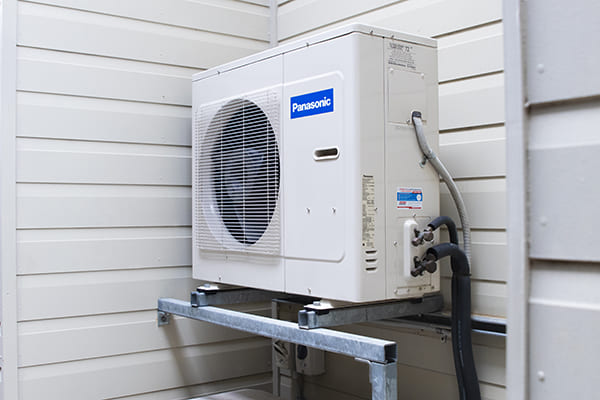 Fallon Solutions are available for all your Panasonic air conditioning installation, repairs, and servicing needs. We offer a quick response service and technicians experienced in servicing the full Panasonic air conditioning range.
Panasonic Air Conditioning Enquiry
Fallon Solutions your specialists in air conditioning .
Panasonic installation
It can be difficult finding the right air conditioner for your home. Thankfully Fallon Solutions can provide all the expert advice you need to get the best climate control system for your home or business. If you're looking for the perfect air conditioning system for your home or office speak to our experienced air conditioning team.
If you need a Panasonic split or ducted system installed contact our team for economic heating and cooling in your home or office all year round.

Panasonic air con servicing and maintenance programs
Not only do we install Panasonic air con units, our team can also carry out regular servicing and maintenance programs, even if we didn't install your air conditioner.
Regular servicing of your Panasonic air conditioner will mean it keeps working when you need it most. It can also reduce the energy consumed by the unit, avoid costly maintenance bills or even avoid the need for the unit to be replaced prematurely.
Panasonic range
Panasonic features advanced inverter technology and efficiency systems which can save you energy and provide environmentally friendly temperature control for your home. The Panasonic air conditioners come in a full range of residential and commercial units including:
Cooling-only inverter air conditioners
Reverse-Cycle inverter air conditioners
Inverter cassette
Inverter ducted
Inverter under-ceiling
Standard reverse-cycle split system
So if your Panasonic air conditioning unit is giving you trouble give us a call on 1300 054 488 or complete our booking request form and we will get it fixed as soon as possible.
Other air conditioning brands we supply, install and service:
AIR CONDITIONING FAQ