Drainage Solutions Brisbane
Got a Blocked Drain & Need a Brisbane Drainage Plumber?
Look no further than Fallon Solutions! We use the latest trenchless technology to fix blocked drains and prevent them from blocking again; all without needing to dig up your property.
Our Master Plumbers are fully qualified and insured and undertake regular training to keep them up to date on the latest drain repair technologies, proudly making our plumbers Brisbane's drain specialists. We also offer a 10 year drain repair warranty* on any pipeline rehabilitation we complete.
Blocked Drain Brisbane Enquiry
Emergency Drainage Solutions Brisbane
Drain emergencies can happen at the worst possible time. That's why Fallon Solutions offers a 24/7 emergency plumber service that will unblock any drain blockages safely and quickly.
Call 24/7 Emergency Drain Plumber - 1300 762 260
Blocked Drains Brisbane
Got a blocked drain Brisbane? To get your drain unblocked, call our professional blocked drain plumbers at the first sign of trouble!
With our experienced and qualified drain plumbers on the job, there's no need to wait as our team are on here with our vehicles fully equipped with the specialist tools needed for any blocked drain. All our work is carried out with quality materials, superior workmanship and care. So, call the drainage plumbers you can trust at Fallon Solutions today and take the worry out of blocked drains Brisbane.
Drain Repairs Brisbane
If you're looking for a reliable and reputable drain plumber to help with your drain repairs Brisbane, Fallon Solutions has you covered.
Our licensed and certified plumbers have the ability to fix your drain problem fast using the latest in drain repair technology. No matter the issue, our plumbers are always on call 24/7 to resolve your drain and plumbing emergencies. And, because we specialise in no-dig pipe repairs, pipe patching and CCTV drain camera inspections, you know you're getting quality service at an affordable rate and without the disruption of digging up your garden!
So, when life throws a drain plumbing problem your way, Fallon Solutions is here to help with your Brisbane drain repairs.
Drain Cleaning Brisbane
We provide a comprehensive drain cleaning service that can help mitigate the chance of a blocked drain. No matter the drain issue that needs clearing; tree roots, fatty build ups and foreign objects, our team of highly trained professionals has the high tech equipment to clean drains fast and efficiently.
We use only the best available tools in our drain cleaning services, such as a CCTV drain camera to locate any drain issues or a potential blockage and an electric eel or high pressure water jetter, to ensure your drains are cleaned thoroughly to maintain the health and optimal performance of your residential or commercial drainage system.
Don't let your drains become blocked and face the unpleasant odours that come with it, with our regular drain cleaning Brisbane services.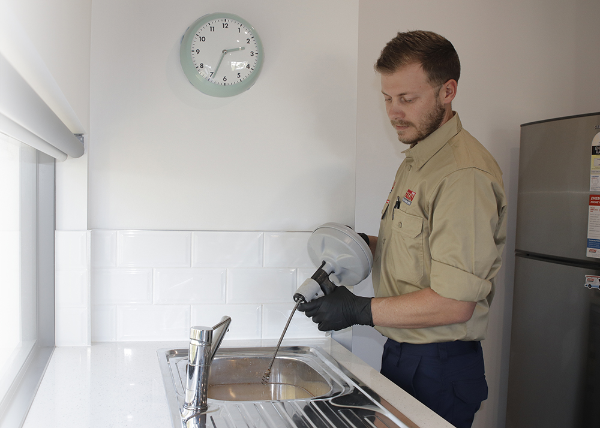 Stormwater Drains Brisbane
Living in Brisbane, then you no doubt understand the importance of having if an effective stormwater drainage system when it comes to heavy rainfall downpours. Stormwater pipes and stormwater drains help alleviate flood problems and other water build up, protecting your home or business from costly water damage. It is therefore essential to regularly check and maintain your stormwater drains on a regular basis.
For this, you need our reliable and experienced stormwater drain plumbers. With years of experience in installing, inspecting and repairing stormwater drainage systems Brisbane, Fallon Solutions have the skills and know how to ensure your stormwater drainage is working smoothly at all times.
Our team of experienced stormwater plumbers are available to help you with all of your stormwater drainage inspection, maintenance and repair needs to provide you peace of mind knowing that your drainage issues are sorted quickly and at an affordable price.
Why use us for your Blocked Drains Brisbane?
Our Plumbers are fully qualified, insured and trained.
We have invested in the latest "No Dig" drain repair technology, so we can repair blocked drains without the need to dig up your property.
We offer a 10 year warranty on our Pipeline Rehabilitation*.
We're your "One Call Trade Specialists", meaning we can help you with all your trade needs.
We have been trading for over 60 years and have built a reputation you can trust.
Your Local Brisbane Drainage Plumbers
So, make Fallon Solutions your first call for drainage solutions Brisbane and all surrounding suburbs, by calling our friendly team on 1300 762 260 or fill in our Drainage Plumber Booking Form .
We can help with your drainage solutions issues in Brisbane.