Pool Tariff 33 Connections
Connect your pool to an economy tariff and save
Reduce your pool operating costs by connecting to an economy tariff. Fallon Solutions electricians can provide all the electrical services required to switch residential pool to an off-peak electricity tariff.
The average pool filtration system which is connected to a continuous supply tariff, such as Tariff 11, can cost a homeowner around $700 per year to run. With the changes that have been brought in by the Qld Government, you are now able to connect your pool equipment to Tariff 33 via a socket outlet and run equipment at a reduced rate.
Book An Electrician Today
What can I save by changing the pool to economy tariff?
Energex estimates that you can save approximately 15% off your pool operating expenses per year by swiching to a Tariff 33 connection. Find ouut more here - energex.com.au
Connecting an existing pool
Our electrical team can assess your pool equipment and provide you with a quote to switch to an economy tariff. The quote will vary depending on the current wiring and set up of the electrical systems for your pool equipment.
All electrical work carried out by Fallon Solutions electricians in and around your pool area complies with the AS 3000 Wiring Rules.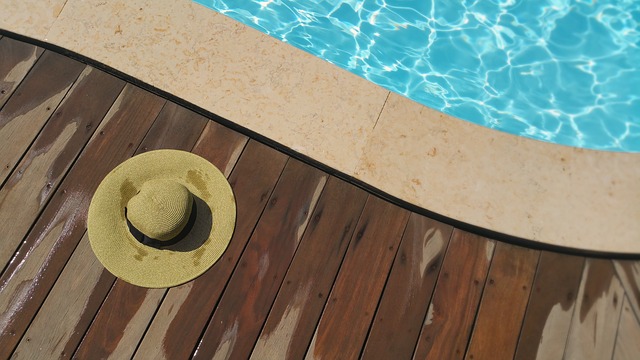 Why should I connect my pool to an off-peak electricity tariff?
Economy tariffs are part of the Government initiatives to move electricity use away from peak demand times in residential areas (4 pm to 8 pm each day). Peak demand electricity is one of the main factors driving the increase in electricity prices.
Connecting to tariff 33 or 31 not only saves you money and reduces pressure on the mains electricity grid, it also means if your pump needs repairs or replacement that you don't need to engage the services of an electrician to connect and disconnect the pool power each time. The electrical outlet connected to the economy tariff power now provides a simple connection and disconnection of the pool equipment for easy installation, maintenance and repairs.
Which pool equipment can I connect to tariff 33 or 31?
Connection to Tariff 33 and 31 can be carried out for pool filtration and associated sanitation systems, which include pool pumps, pool filters, chlorinators and chlorine dispensing units. It does not, however, apply to features such as pool lights, and fountains, etc.
Fallon Solutions also offers a wide range of pool plumbing and pool electrical services.
Your local pool electrical specialists
Fallon Solutions have been providing top quality electrical work throughout SEQ for over 60 years, our team of experienced Master Electricians can be relied upon to get the job done on time and on budget.
Looking for more savings on your power bill? Did you know you can also connect electric hot water systems to an economy tariff. Speak to our electrical team to see if this is right for your home.
Contact our service team to arrange your economy tariff connection on 1300 054 488 or complete our online electrician booking request form today.
Want to know more about Economy Tariff 33 or 31?
What is Tariff 33?
What is Tariff 33?
Tariff 33 is known as the economy tariff and is best suited to water heaters and pool pumps. Tariff 33 is up to 40% less expensive than the regular domestic tariff. According to Energex, the electricity network provider in South-East Queensland, Tariff 33 is available for a minimum of 18 hours per day.
The times of supply for Tariff 33 are completely up to the network providers (Energex or Ergon) but it is most likely that Tariff 33 will be switched off between the peak hours of:
4-9pm at night.
6-9am in the morning.
As you can see there is plenty of time to run your pool pump and hot water system outside of these hours.
It is important to remember that the times of supply are at the network provider's discretion. On some days electricity supply may not be turned off at all.
What is Tariff 31?
What is Tariff 31?
Tariff 31 is known as the Super Economy Plan and is the cheapest off-peak tariff available for water heating. This tariff is about 59% cheaper than your normal domestic tariff.
However, tariff 31 is only available at low electricity-demand periods, such as at night when generators would otherwise be idle.
Electricity supply is made available for a minimum of eight hours per day at times set by the network owner (Energex or Ergon, depending on where you live) at their discretion.
In most cases Tariff 31 will be available between the hours of 10pm and 7am . On some days electricity supply may not be turned off.
Tariff 31 is best suited to water heaters and can be a great way to reduce your power bill.
You can also find out more on the Energex website here:
ELECTRICAL FAQ