Data Cabling and Solutions
Providing quality data cable installation services
Fallon Solutions are experts when it comes to your voice and data cabling. With many modern office systems, it is important to ensure that office setup is not only reliable but will service your current and future office requirements.
All of Fallon Solutions data cabling technicians have the required ACMA registration that is sometimes referred to as open cabler's license. These are issued by the Australian Cabler registration services (ACRS) and ensure that your data cable installation will comply with guidelines set by the Australian Communications Authority. All of our voice and data cabling technicians take the time to ensure the needs and requirements of your business and will customise the right data centre cabling for your office.
Data Enquiry
Data Cable Installation
We offer a range of data cable installation services including:
Category 5e and 6 data cabling
Extra computer outlets and phone points
Computer networking
Telephone cabling and points
Voice and data cabling
Emergency repairs
Coaxial cabling installation and termination
Server racks and patch panels
Structured cabling installation and termination
Television systems
Public address systems
Intercom systems
Home office set up
Krone cabling
CCTV
Smart wiring
Audio distribution
Telephone and communications systems
Fibre optic cabling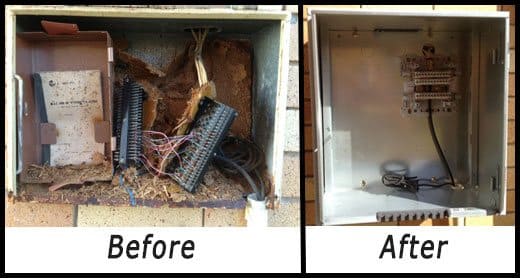 Data Cable Installation Brisbane
Fallon Solutions data cable installation team pride themselves on delivering quality, comprehensive and dependable data cabling systems to all of our customers. We can customise your project to suit all of your business requirements and budgets.
So get in touch with one of our qualified Data cabling technicians by calling 1300 054 488 or complete our Enquiry Form for an overview of all of your communication needs.