Apricus Solar Hot Water
Premium Apricus Solar Hot Water Systems
Start saving on hot water costs today with an Apricus evacuated tube solar hot water system. Fallon Solutions offer a complete solar solution for your hot water needs including the supply of a quality Apricus solar hot water heater, expert installation and servicing.
Apricus Hot Water Enquiry
Fallon Solutions for all your hot water system needs.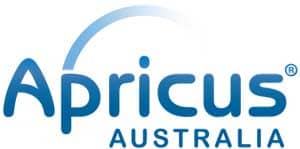 Benefits of evacuated tube solar hot water
The Apricus solar hot water systems collect heat from the sun using evacuated tubes rather than solar panels. One advantage to this style of solar heating is the cylindrical nature of the evacuated tubes allows for more exposure to direct sunlight in the morning and afternoon, maximising heating potential. There are many great reasons to invest in an Apricus hot water system, some of them include:
ease of installation
better heat collection on overcast or low light days (than panels)
in the event of damage just replace individual tubes rather than a whole panel
superior cool climate performance - evacuated tubes are fitted with a glass vacuum to ensure the heat collected is not then lost into the air during colder times of the year.
suitable for residential and commercial applications
protected by a 15-year warranty on major components
the lightweight durable design means no roof reinforcement or strengthening needed. Only the tube system is fitted to the roof, the storage tank is stored on the ground.
frost protected tubes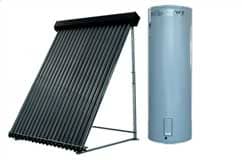 Quality Australian design
Designed by Australians to maximise performance in the ever-changing Australian climate, Apricus solar hot water systems will supply your home with low-cost hot water for years to come.
If you would like more information on Apricus solar visit - apricus.com.au
Solar hot water systems
Unsure if an Apricus solar hot water system is right for your home? Speak to our experienced team about your hot water needs, we've been installing and servicing hot water systems for over 60 years. Simply call 1300 054 488 or complete our booking request form today, we'll even offer a great trade in on your old system.
HOT WATER FAQ