Home Security Gold Coast
Home alarm systems, CCTV cameras, installation & repairs Gold Coast
Strengthen your protection and peace of mind with a Fallon Solutions security system. We offer multiple layers of security, tailored to your needs.
We all take as many precautions as we can to protect our family, home and property. Unfortunately, locking doors at night and leaving lights on while we're out is no longer effective deterrents for intruders.
Fallon Solutions offer multi-functional protection for your home and family, including CCTV and Home Alarm systems.
Home Security Enquiry

CCTV security cameras
CCTV has multiple layers of protection. As the first line of defence, it can be a deterrent for intruders. It can then help you identify who, what, when and how in real time. This assists the process of investigation in the event of a break and enter.
With our CCTV surveillance system, we can install up to 8 cameras for most effective surveillance and protection.
Once installed, you have complete control and can monitor from your smartphone with around the clock visibility thanks to the infrared technology.
Movement tracking makes it easy to pinpoint and mark the exact moment the cameras have detected activity.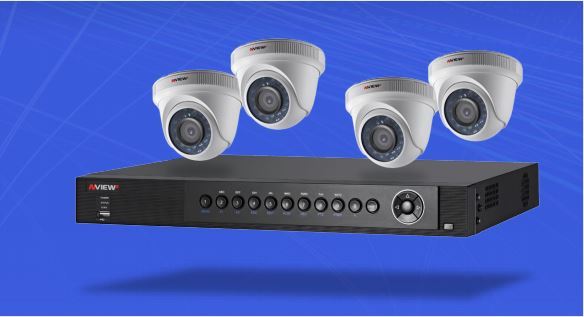 NESS NVIEW2 security camera system
This system offers the best Home CCTV features currently on the market. We will consult you on the best application for effective security.
Features include;
HD CCTV playback for accurate identification. No useless blurry footage
View footage on your smartphone, tablet or computer
Install up to 8 cameras
Movement tracking and marking to easily find the point of intrusion
A 1 terabyte hard drive (expandable up to 6 terabytes)
Infrared for night vision
3-year manufacturer's warranty
Ness Nview2 High Definition CCTV Kit brochure - download

Fallon Security Solutions Brochure (2817 KB)
Find out more about security camera systems.
Home alarm systems
Our NESS alarm system is designed to deter intruders at the point of entry. Your home can be covered from 8 to 16 zones with 24/7monitoring that you can access and control from your smartphone.
The system also comes with different touch screen keypad options that can blend in with your home décor. The easy to use interface includes an arming and disarming system, emergency alarm, program timer and emergency telephone number storage.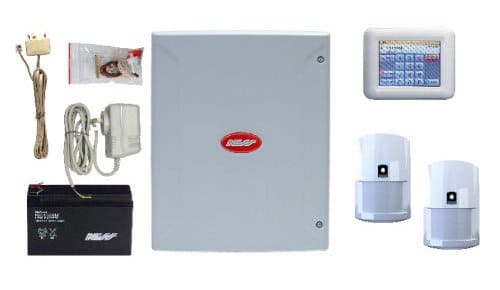 Talk to one of our electricians about how this system can be tailored to your security needs.
Other features include:
8 to 16 zone detectors
Program timers
Telephone number storage
Smartphone interface and controllable (ios and Android)
Back to base and smartphone alerts/monitoring
2-year warranty on all parts
24/7 monitoring
Up to 56 separate login ID's
Partial Alarming mode (perimeter security overnight)
Panic/Emergency button
Fire Alarm optional additions
Heavy duty battery back up
Event recall (recall last 30 events)
Keypad choice options to home décor
Up to 3 x separate control pads
Find out more about home security.
Your local home security specialists on the Gold Coast
Call Fallon Solutions today on 1300 054 488 or complete our home security service request form and one of our friendly team will contact you to arrange your home security installation.
To safeguard your home Fallon Security specialists also offer:
We can help with your security issues in Gold Coast.